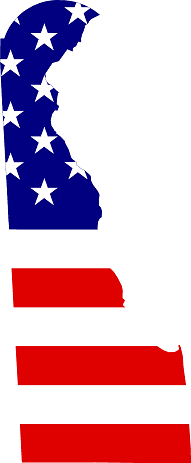 Canvassing and lit drops: The heart of this campaign is personal contact with voters. We will be canvassing door-to-door most weekends and weekday evenings, meeting people, listening to their concerns. This campaign is an ongoing conversation about Delaware's future: where we are, where we want to be, and how we get there. So if you're willing to spend a few hours and walk a few miles with John or another volunteer, let us know your availability.
Neighborhood representatives: There are about 100 neighborhoods in the 22nd District, and we're hoping to have campaign volunteers to represent each of them. Would you be willing to host a small candidate meet-and-greet or fundraising event? Could you help distribute campaign yard signs in your neighborhood? Could a canvassing volunteer use your bathroom when needed?
Database management and mailings: We want to keep track of all our voter contacts: who we meet, what issues they care most about, how to re-contact them, etc. This means entering the results of each day's canvassing into our voter database. We will also be doing some large mailings to households, and will need volunteers to help assemble those.
ELECTION DAY: Would you be willing to spend a few hours greeting voters outside one of the polling stations? Or could we designate you as a poll watcher who checks off voters as their names are called, so that we can contact people who haven't voted later in the day with a reminder to vote?

We'd appreciate any help you can provide--just call John at 302-373-3723
or e-mail john@mackenzieforstaterep.com!